Paint Correction is the process of polishing and correcting the painted surface to remove imperfections such as swirl marks, scratches, etc.! This blog will discuss the professional paint correction costs and the paint correction stages!
What Are Paint Correction Services?
Paint correction is a multi-step process that involves extracting minor scratches and imperfections from the vehicle's clear coat. The detailer will use an electric polisher, a selection of buffing pads, and a unique cutting compound to trim into the clear coat of a vehicle's paint until the scratches are leveled or removed.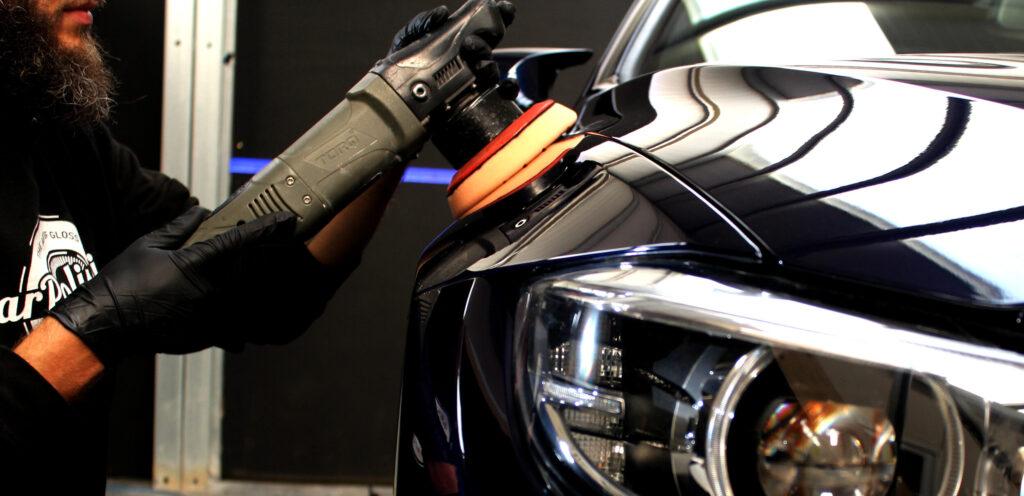 Paint Correction:
What Are The Advantages?
Many types of paint defects can be corrected through polishing, here are three main benefits of Paint Correction.
Extend the life of the paint. 
Scratches and oxidation expose the clear coat. Water, chemicals, dirt, and pollutants accumulate in these cuts and scrapes over time, further eroding the paint. Scratches and oxidation can eventually lead to corrosion and rusting, a costly problem to repair. Paint correction eliminates and protects these minor blemishes.
Give a high-gloss shine.
Paint correction retains the original paint job of the clear coat. The paint will regain its shiny, wet appearance after being buffed. Your car will appear years younger, with newer, brighter, and more vibrant colors.
Restore exterior vinyl and accents
The main advantage is that the paint now has a new luster. However, a secondary benefit is the revitalization of exterior accents and parts. Specialized products rejuvenate the vinyl and rubber bumpers and the tires and rubber accents.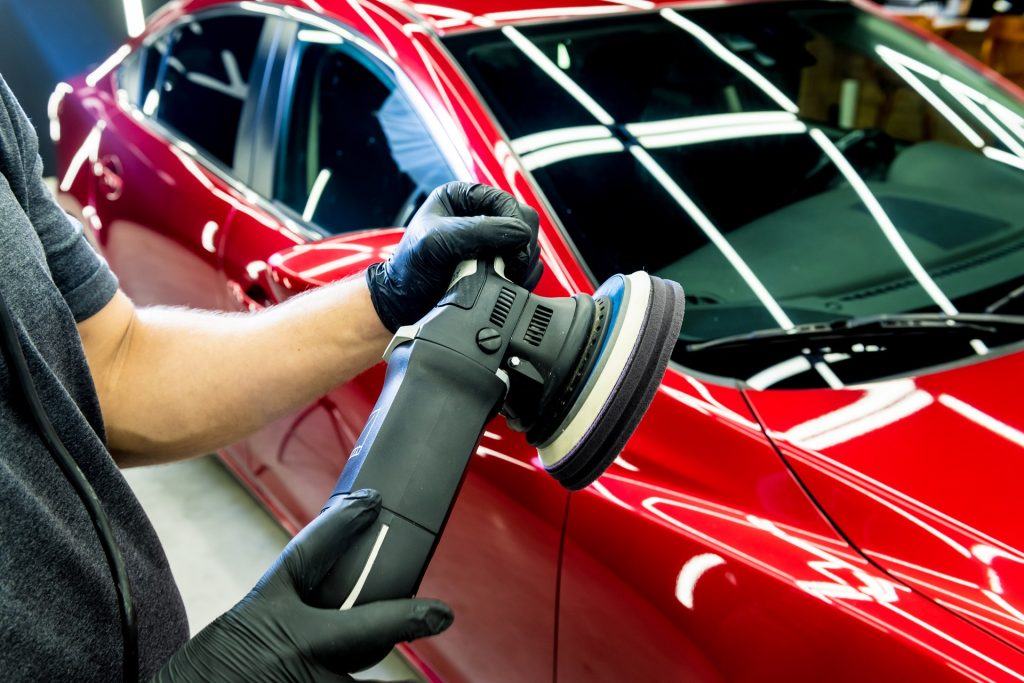 What Is The Paint Correction Process?
These options we can do in one, two, or three stages, with the most basic being a one-stage correction. This stage will provide the best look for your vehicle, determined by the type and condition of your paint.
Stage 1
A Stage 1 paint correction is the most complicated car scratch repair option. First, use a paint correction pad and a heavy cutting agent to remove deep scratches.
A three-stage auto paint correction process might include spot-wet sanding at the site of deep scratches. If sanding is required, it will complete before any polishing stages. 
Stage 2
The Stage 2 treatment is a good middle-ground option. It is appropriate for vehicles with minor scratches and moderate swirl marks. Because two different pads and polishes are used, the treatment is two-stage. The first stage removes imperfections with a more abrasive pad and a cutting polish.
After finishing the cutting stage, your vehicle will be polished with a light polishing pad and a finishing polish. The finishing stage removes any holograms or marring that may have remained after the cutting stage. The second stage concludes with a sealant or ceramic coating to protect the newly refinished paint job. It removes between 50% and 70% of swirl marks and defects.
Stage 3
The process of buffing the paint on your car in a single step refers to stage 1 car paint detailing. Technicians use only one polishing agent and one pad. A refining process that only removes minor imperfections. Stage 1 paint correction performs with a lightly abrasive finishing pad that does not remove swirl marks. 
How Long Does Paint Correction Take?
It is entirely dependent on the current state of your paint. Minor paint corrections can take one day, while severe for badly weathered and worn paint can take 3-5 days – yes, that's up to 50 hours of buffing refinement for one car.
Why Is Paint Correction Expensive?
A paint correction detail job requires several steps to give the best look. When automobiles are taken to professionals to be detailed, many work, tools, and materials are needed. There is prep work and sealing work that must be factored in, so paint correction is not cheap. 
How Much Is A Paint Correction?
The ordinary paint correction cost tends to start from $300 to $1,500, depending on the quality of the vehicle.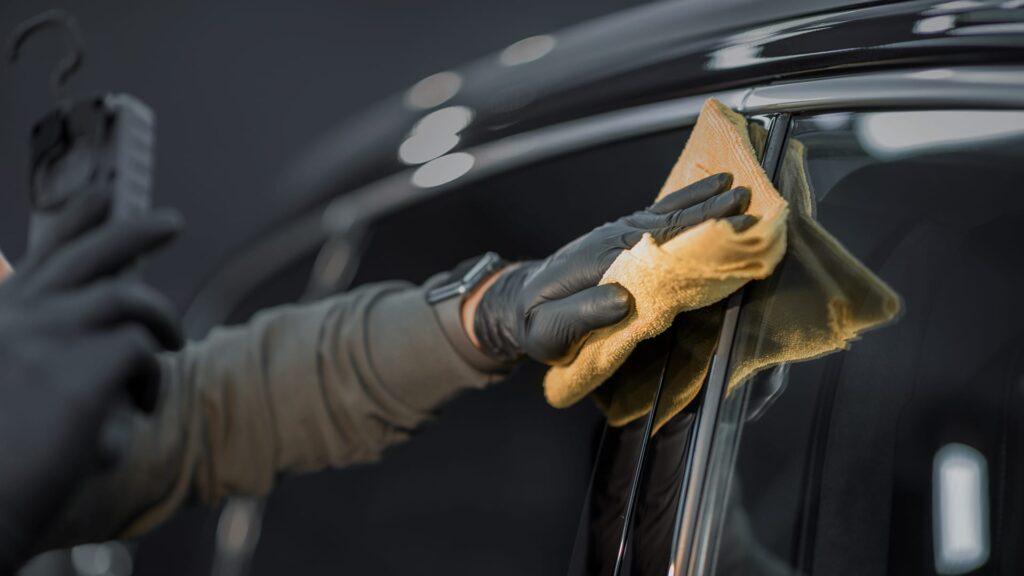 Does Paint Correction Damage My Car By Removing Much Paint?
The answer is no. When done correctly by a true professional who comprehends paint categories, hardness, and texture and employs the best car care brands and techniques, most flaws include within the first 5-10 microns of paint/clearcoat; a current vehicle should have 100-140 microns of paint. If using the proper techniques, paint removal is minimal and consistent.
Does Paint Correction Fix The Heavy Scratches?
Paint correction will not only smooth out scratches but will also remove them entirely! Paint correction is the process of smoothing out the clear topcoat on automobiles, where most scratches occur. 
If you want to keep your car for a long time, paint correction will help it stay in good condition. Paint correction services can combine with ceramic coating or paint protection film to make your car shine like new. Customers can rely on Love's Auto Detail for superior paint correction services! 
Our expert team has a stellar reputation for providing excellent customer service. Make an appointment to have your car's paint corrected as soon as possible.