Mobile car washing goes above and beyond a standard car wash to make a vehicle look spotlessly clean both inside and out. Car detailing does not involve an automated cleaning system. This article will discuss what mobile detailing is and what a mobile detailer does!
What is a mobile detailing business?
Mobile detailing is the process of thoroughly cleaning, restoring, and finishing a vehicle to achieve show-quality cleanliness and polish. Mobile detailing can be done on the exterior and interior of a car.
It is a service offering that comes to you and washes your car. Mobile detailing has grown in popularity over the years as people's lives have become increasingly busier.
What are the services of Mobile detailing?
Mobile car detail solutions have become a blessing because of the comfort, speed, excellent results, and convenience it provides. You can detail your vehicle anywhere so that it always looks and functions at its best. Interior detailing and exterior detailing are the two main parts of car detailing.
Interior Detailing
Interior detailing is the process of cleaning the interior of a vehicle. Various cleaning techniques, such as steam cleaning and vacuuming, are used to clean the interior.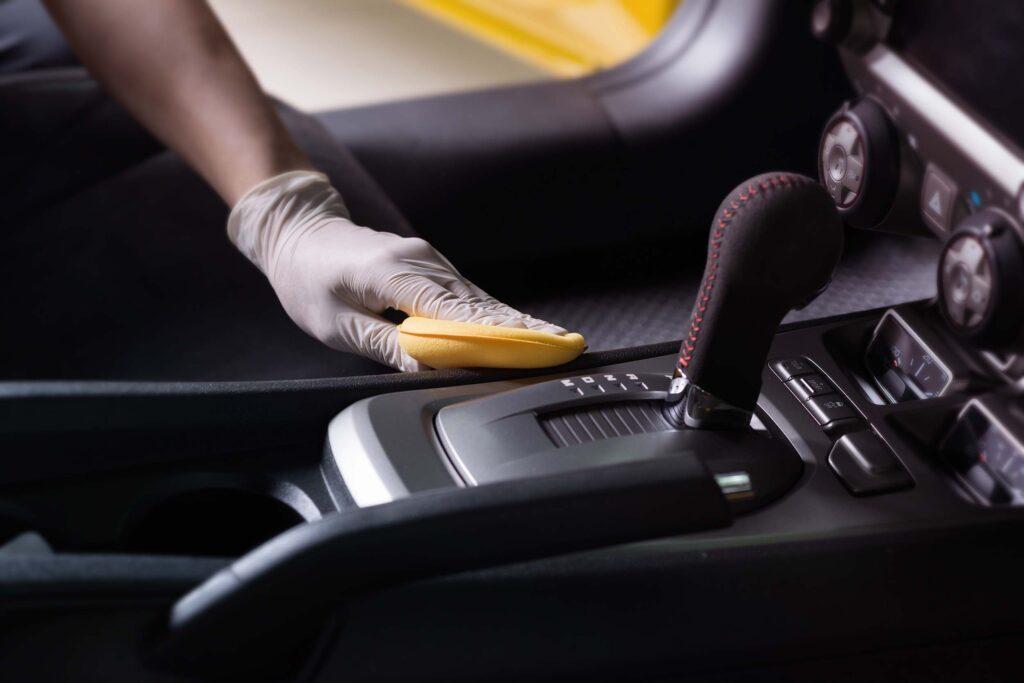 Dashboard, console, and Headliner Detailing
A detailer will carefully vacuum all areas, removing all visible contaminants. Our professional team ensures that no traces of dirt are left behind.
Seat Detailing
The vacuuming, steam cleaning, and conditioning of your vehicle seats are all part of this process. Seat covers will be cleaned and dried if made of fabric.
Upholstery And Carpet Detailing
Carpet and upholstery must be regularly cleaned to keep bacteria and germs out of the interior. They will be cleaned, vacuumed, washed, and dried by the detailer. If the upholstery has stains, detailers will also do spot cleaning. Then, to maintain its beauty and longevity, conditioner applications will be applied.
Exterior Detailing
It entails polishing, restoring, and exceeding the original condition of a vehicle's exterior components, such as tires, windows, and wheels, among other visible elements.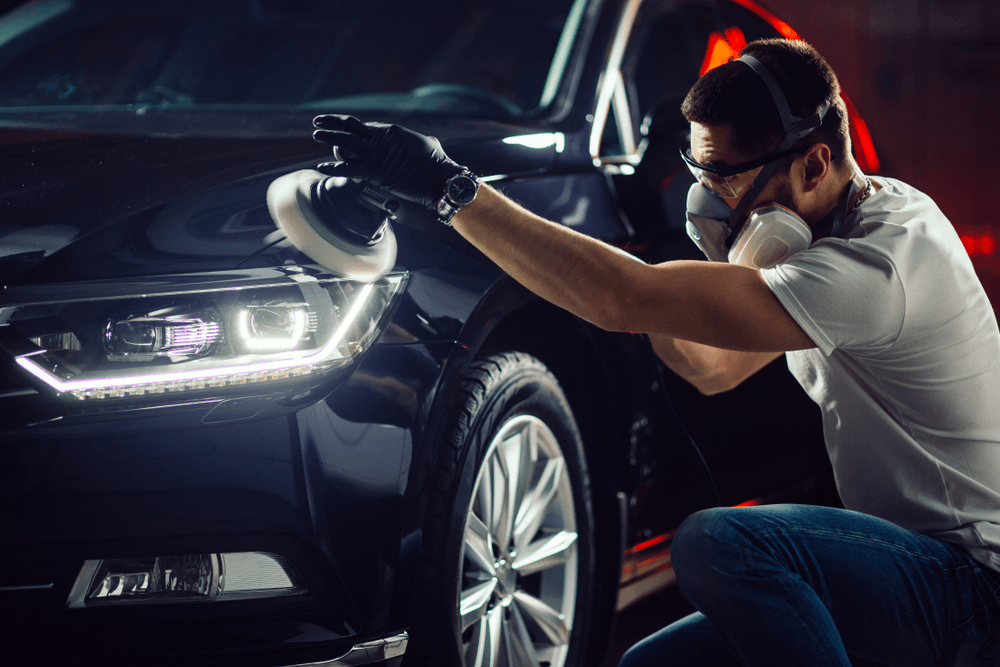 Tire Detailing
After washing the whole tire space, a dressing will be applied to prevent the tires' fading, cracking, and hardening. As a result, your tires will continue to function correctly for a more extended period.
Window Detailing
During this detailing, your windows and windshield will be cleaned inside and out with microfiber mitts and glass cleaner. 
Tar And Bug Removal
If you discovered tar and bug residues on the exterior of your car after a traditional car wash, you could always hire a detailer to remove them. It entails the use of specialized products to dissolve harsh contaminants. When combined with the power of a steam cleaner, these technical products will make your car look new again.
Why are detailing services important?
It is critical to take your car to a car wash. It is, however, recommended that you detail your vehicle regularly. Because of exposure to sunlight, that clear coat fades over time. Without this layer, the car appears to be very old and undesirable. Auto detailing has advantages for both the vehicle and the car owner.
Enhances the gloss of the vehicle
Even if you take your car to the car wash regularly, it will eventually lose its luster. Your car's original look can be restored with car detailing. An experienced detailer or technician will inspect all areas for dust, dirt, scratches, and odors.
Saves money 
Regular car detailing saves money in various ways over time. 
One way is that as the lifespan of the car increases, the chances of having to repair it now and then are reduced, resulting in cost savings. 
Two, the engine runs more smoothly and efficiently, and less gas is used. 
Thirdly, headlight restoration increases the intensity of the lights, which improves visibility and vehicle performance.
Finally, maintenance costs are reduced.
What does a mobile detailer do?
Mobile detailers are not responsible for car repairs or maintenance. They may inspect a vehicle for cosmetic flaws, but they are not typically responsible for mechanical maintenance. When reconditioning automobiles, car detailers perform a variety of tasks. Among these responsibilities are:
Exterior cleaning, waxing, and buffing

Car window cleaning

Vacuuming car seats and other surfaces

Paint correcting

Adherence to all company and safety procedures

Before moving on, ensure that quality work is completed. Notify managers of any equipment malfunctions.

Repairing minor cosmetic issues

After work, drive cars to a designated location. Car detailers' jobs frequently require them to stand, walk, and lift heavy objects.
Why should we use Mobile Detailing business?
Aside from aesthetics, the Mobile detailing business will benefit cars after vehicle details.
Save time
Because a detailer comes to you, you won't have to wait in line at a busy car wash.
Save money
Because it does not require a large facility or workforce, it can provide better value for your money. You will get a higher level of service for a lower price.
Customize your services
Rather than selecting a package at the car wash, you can personalize your vehicle's service, which includes cleaning, polishing, restoration, scratch/swirl removal, and more.
Schedule in advance
By scheduling your Mobile detailing each month, you can save up to 30%. With monthly packages, you can rely on your vehicle being clean every day while saving money.
What's the distinction between a car wash and a car detail?
Car washing
Car washing is a wide-ranging cleaning process that removes dirt and grime from your vehicle's exterior. It's a general solution for cleaning your car that isn't time-consuming or invasive. Car washes typically do not clean a car thoroughly, sometimes dirt and other stimulants in difficult-to-reach areas while also leaving washing residue on the car's exterior.
Car Detailing
On the other hand, car detailing is a much more complex procedure than car washing; detailing focuses on both the inside and outside. Car detailing professionals take the time to get into all the nooks and crannies that car washes often overlook, resulting in a more specific vehicle cleaning that meets the client's needs. 
Loves Auto detailing services provide a precise cleaning method; the coatings and solutions used by professionals also protect the vehicle for the upcoming years.
If you are looking for highly reputable Mobile detailing services, look no further than Love's Auto Detail. We firmly provide the best-detailing service in town for you! You can contact us at 808-628-0134 to get more information!