Are you thinking about getting your car detailed? If so, you are probably wondering about how much it will cost? Is it expensive or cheap? What factors have an impact on car detailing costs? Let Love's Auto Detail in Kapolei, HI, give you the answer in this article.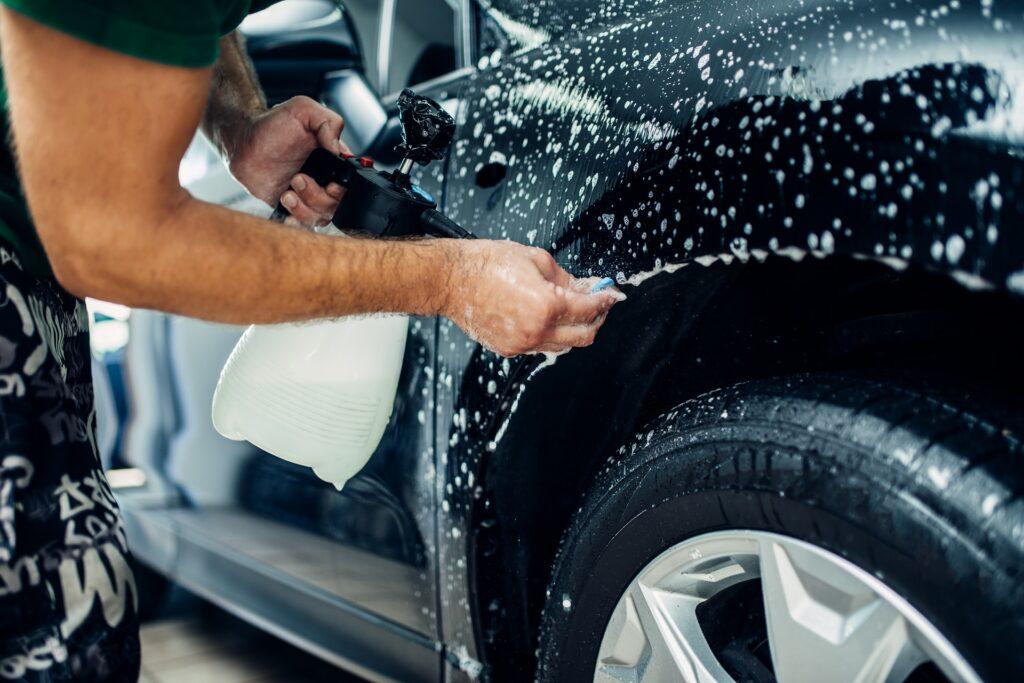 Reasons To Choose Automotive Detailing.
Maintains your upholstery
Regardless of the kind of upholstery in your vehicle, a car detailing service will thoroughly clean and apply protective chemicals. A protective moisturizer is applied on leather surfaces to prevent cracking and tearing. The shampoo removes stains from soft materials, and the fabric protector is used to avoid further stains.
Enhances the quality of the air inside your car
Dust will accumulate over time if you do not frequently clean your automobile. Your air conditioner and heater will circulate this dust throughout your car. A thorough cleaning by a skilled detailer eliminates dust and allergens from your vehicle, enhancing the air quality.
How Much Is Automotive Detailing?
Automobile Detailing Costs Vary Based on Vehicle Make
The detailers of luxury automobiles invest a great deal of money in acquiring the proper training and purchasing the required supplies, tools, and equipment. Detailers know that owners of premium vehicles will not have their cars cleaned by amateurs. After all, these individuals spent top price for that enticing, gleaming automobile, which turns heads and fills them with immense pride.
Condition of the Automobile
When we refer to the vehicle's condition, we mean how filthy it is. Have you just returned from a muddy road trip? Most likely, your car is covered with abrasive dirt, insect remnants, and other impurities! Even the most skilled detailer will need much time, effort, and supplies to clean it. Automotive detailing costs vary based on how often the vehicle is cleaned and maintained.
Detailing Product Types
Which products would you want your detailer to use on your vehicle? Chemical heavy auto detailing products tend to be less expensive and more efficient. These can cut through grease and debris in only minutes. However, their chemical composition may be detrimental to your health, your car, and the environment. Always use safe, high quality detailing products to ensure the best results.
Extra Services
Car detailing charges can vary based on the additional services you choose. Do you want your interior to be detailed? Do you want to sterilize it to eliminate germs and viruses? Want to remove scratches from your vehicle? Or do you require your entire vehicle to be flawlessly polished to showroom-like quality? These factors may affect the cost of your detailing service.
Automotive Detailing Packages At Love's Auto Detail In Kapolei, HI.
We offer three automotive detailing packages at Love's Auto Detail that fulfill all customer needs.
Mini Detail
Exterior wash topped with a durable protective sealant (may require decontamination)
Cleaning of the wheel wells
Entire rim
Tire dressing
Door jambs
Cup holders
Thorough vacuum
Quick wipe down of interior
Quick wipe down of trunk
Dress exterior molding and trim
Interior and exterior windows and deodorizer
Complete Detail
Exterior detail
Clay bar treatment topped with a durable hydrophobic sealant
Cleaning of the wheel wells
Entire rim
Tire dressing
Dress moldings
Door jambs
Thorough vacuum
Clean and conditioned leather
Shampoo carpets/seats
Scrub door panels
Steam clean (if required)
Clean cup holders
Interior and exterior windows
Clean trunk
Clean exhaust tips
Exterior Detail
Exterior Detail
Clay bar treatment topped with a durable sealant
Cleaning of the wheel wells
Entire rim
Dress moldings/trim and tires
Clean exterior windows
Apply sealant to the exterior glass.
Love's Auto Detail is a great option for the best auto detailing treatments in town! We provide a high quality service carried out by a team of fully trained expert staff. To book an automotive detailing appointment, make a phone call with us at (808) 628-0134 or come to our location at 2045 Lauwiliwili Street, Building 4 Kapolei, Hawaii 96707. Book your appointment today!