We all want our cars to look as good as possible. But sometimes, the everyday grind of driving can take its toll on them. That's where exterior detailing comes in. Exterior detailing can be a great way to restore your car's appearance and keep it looking new for longer. So, in this article, let Love's Auto Detail bring you some information about exterior detailing that may be useful for you.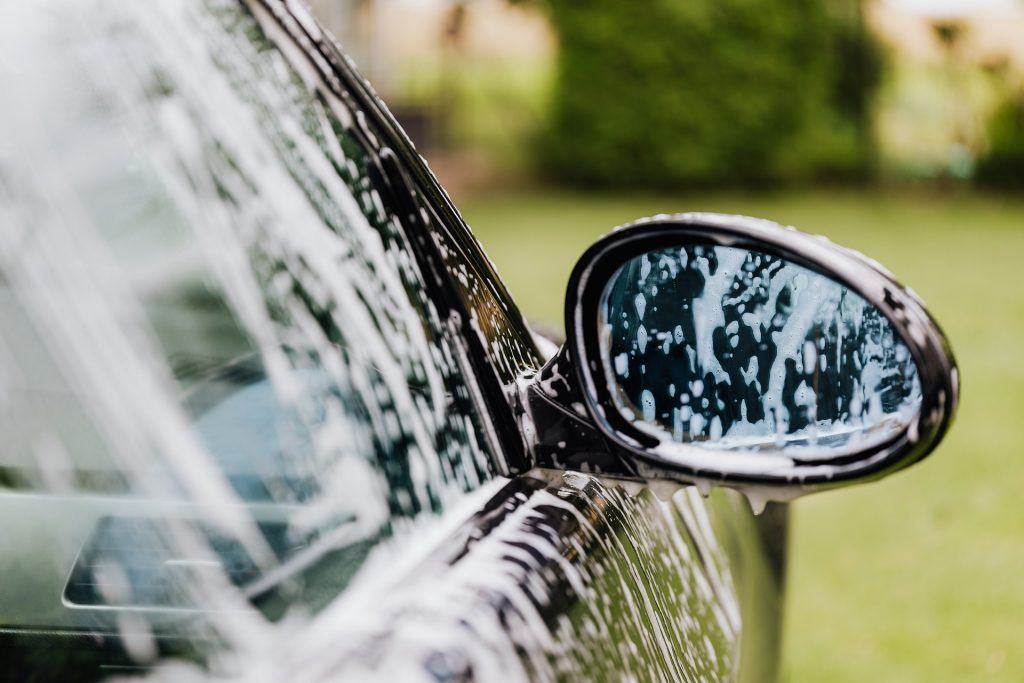 How do you understand the term "exterior detailing"?
Exterior detailing involves carefully cleaning and restoring all the exterior surfaces of your vehicle to their original condition. It involves cleaning everything from the paint and glass to the wheels and tires. It is important to note that exterior detailing is best performed by a professional detailer who has the necessary knowledge and equipment. Depending on the vehicle's condition, exterior detailing can take a few hours to a few days to complete. The process is carried out by hand, using only the highest quality products.
Is exterior detailing essential for your car?
When you first purchase a car, the paintwork is new and glossy, and the metal parts are all shiny and polished. Over time, though, the elements can take their toll on your car's finish. Sunlight fades the paint, while dirt and dust can dull the shine of the metal. Regular detailing can help to keep your car's exterior looking new. For those interested in maximizing their investment, regular exterior detailing can also help increase the resale value of a car. A clean car looks better, but it can also help to extend the lifespan of your vehicle. While it may take some extra time and effort, paying attention to the exterior detailing of your car is essential for keeping it looking clean and well maintained.
The differences between exterior detailing and car washing
Typically, a car wash is merely a bit of soap and water to get the dirt off your vehicle's exterior. On the other hand, car detailing offers much more attention to detail. The process will typically include an exterior wash service, polish, and several other additional steps, helping maintain your car's quality, finish, and overall resale value. 
How to find exterior detailing services in Honolulu?
At Love's Auto Detail, we have 24 years of experience in the detailing industry, and we are confident that we can fulfill all your detailing needs! When you get an exterior detailing service at Love's Auto Detail, your car will be treated as follows:
Full Exterior Detail

Clay bar treatment topped with a durable sealant

Cleaning of the wheel wells

Entire rim

Dress moldings/trim and tires

Clean exterior windows

Apply sealant to the exterior glass
Contaminants like water spots, brake dust, metal dust, industrial pollution, and road grit from your clear coat are removed by a clay bar. When your paintwork is rough and no longer smooth with many contaminants, the clay bar can help restore that nice smooth feeling you once knew.
In addition, the wheels, tires, and rims are cleaned thoroughly with various tools and high-quality products suitable for each area of your vehicle.
The exterior of your car will be covered with a sealant, including the mirrors. This sealant can help protect your vehicle's exterior against bug splatters, bird droppings, and acid rain. The sealant will greatly improve your car's appearance.
How to book an appointment with Love's Auto Detail?
Come now to 2045 Lauwiliwili St. Building 4 Kapolei HI to experience the best car detailing services brought to you by Love's Auto Detail. Or you can call directly at 808-628-0134 for a quick quote and appointment.