Automatic car washes and environmental contaminants can cause imperfections on your car's surface such as paint defects, water spots, and scratches on the clear coat. Paint correction is the process of removing these imperfections on the car's paint. Have you ever considered the cost of paint correction? Is it expensive or cheap? This blog by Love's Auto Detail in Kapolei, HI, will tell you everything you need to know about paint correction costs. So let's get started!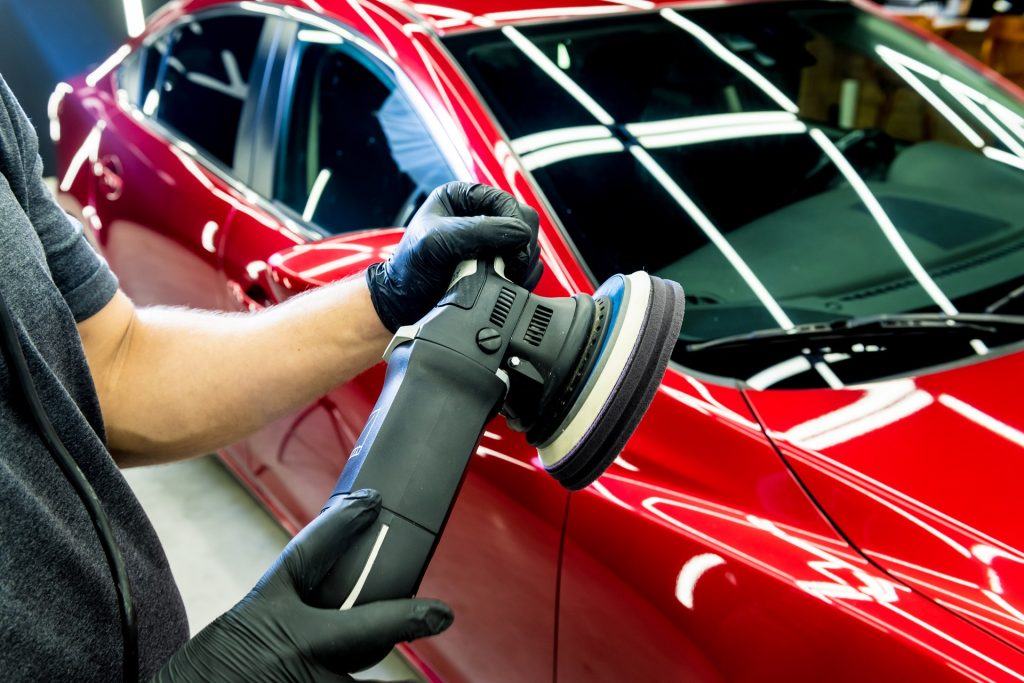 What Does Paint Correction Do?
Enhance the Durability of Your Car's Paint
Environmental variables can take a considerable toll on your automobile. Minor scuffs from road debris, severe scuffs from impacts, marring from improper washing procedures, and other external factors may make your vehicle susceptible to corrosion from dirt and pollutants. Harsh chemicals may corrode paint and expose the metal to oxidation. This damage might be costly to fix. To boost the durability and sheen of your car's paint, paint correction can smooth out and eliminate these flaws.
See more about: Does Paint Correction Remove The Clear Coat?
Increase Your Car's Value
A chipped and dull surface makes it more difficult to sell your automobile for its true value. After paint correction, your vehicle will appear even better than the day it left the showroom! Paint correction also helps you to avoid accruing excessive wear and tear maintenance bills and lease turn in fees. You will be able to earn a greater valuation via a trade in or sale.
Is Paint Correction Expensive Or Cheap?
Correction of blemishes or swirl marks on a vehicle's exterior paint entails restoring the finish to a condition superior to that of a brand new automobile. The following variables determine the cost of auto paint correction:
The state of the automobile. On a brand new car, paint correction will need less effort than on an older vehicle with years of paint damage.
The size of the automobile. Typically, the bigger the vehicle, the higher the paint correction expense.
The client's expectations. There is a significant difference between eradicating 95% and 65% of a vehicle's flaws. Before deciding on pricing for paint refinement, it is essential to be aware of the customer's expectations.
The stage of paint correction. It is the most vital factor to consider when determining the cost of paint correction. The stage you choose impacts the amount of labor and time required.
Find out: What Does A Paint Correction Do? 
How Many Stages Of Paint Correction?
Your specialist must decide the stage of paint correction. Each phase will demand varying quantities of time, labor, and funds.
Stage 1
Paint that requires stage 1 paint correction will have heavy swirls and multiple, sometimes deep scratches. Deep scuffs may need wet sanding. Multiple buffing rounds might be required.
As with the previous steps, the vehicle will be waxed and potentially sealed after the procedure. The completion of Stage 1 paint correction might take up to 12 hours.
Stage 2
In the second step, the paint has a few swirl marks and minor scratches. The paint will need two buffings. The first round will have a more abrasive impact, followed by a finishing compound, wax, or sealant. Expect cars to complete stage 2 in 7 to 10 hours.
Stage 3
A stage 3 car is in reasonable condition, with just minor flaws. The technician will buff the car with a finishing compound and then wax it at this point. It may take from three to five hours, according to the size of the vehicle.
Paint correction at Love's Auto Detail in Kapolei, HI, provides superior techniques to make your vehicle appear in pristine condition. Furthermore, we have a professional and experienced team that leaves your car with a shiny, sleek finish. Call us at (808) 628-0134 or visit us at 2045 lauwiliwili st. Building 4 Kapolei HI, 96707, to schedule an appointment with Love's Auto Detail!