Automotive detailing or car detailing is the process of detailing the exterior and interior of your vehicle. Experts in car care recommend that we should wash our vehicles regularly. But how regularly should you get your vehicle detailed? Let's follow this blog by the team at Love's Auto Detail in Kapolei, HI, to get the answer!
What Does Automotive Detailing Include?
Automotive detailing can involve a variety of different elements and processes. The majority of professional detailing firms will provide a variety of different packages. The tasks performed and the cost of automobile detailing are determined by the package you select. Exterior and interior detailing are the two essential components of car detailing.
Exterior Detailing
Exterior detailing is the process of cleaning the exterior of a car. Exterior detailing can include:
Cleaning and drying the body, wheels, tires, and windows of a vehicle. In contrast to a regular vehicle wash, all this labor is performed manually.

Clay bars are used to remove dirt, dust, pollutants, overspray, and residue that cannot be eliminated by using conventional detergents.

Polishing will restore the automobile's original luster. It involves polishing the body, any chrome pieces, and sometimes even the exhaust tips.

A sealer, often a wax or ceramic coating, will be applied to make the automobile shine while protecting it from the sun and other factors. In certain instances, a hydrophobic sealant will be employed. This assists in repelling water and preventing it from leaving marks on the finish.
SEE ABOUT: What Is Exterior Detailing?
Interior Detailing
Detailing the interior of your vehicle entails a thorough cleaning and reconditioning. Some of the benefits of interior detailing include:
Interior detailing can eliminate garbage and pet hair accumulation inside your vehicle.

Seats, headliners, back cargo area, trunk, and shelf are vacuumed. Any location that a vacuum cannot reach may be cleaned with an air compressor.

Interior detailing will eliminate any stains that have developed over time on the carpets and floor mats. Windows and windshields are cleaned from the interior.

The console and dashboard may be wiped off to remove any accumulated dust or debris, restoring the interior's pristine appearance.

Leather upholstery requires maintenance. Conditioning leather will keep it smooth and supple, preventing cracks and damage.

Sanitization: This is probably not included in every service, but sanitizing your interior can eradicate any germs, bacteria, or viruses that may be forming.
FIND OUT: What Are The Steps To Detailing A Car Interior?
How Frequently Should You Get Your Car Detailed?
Most professionals recommend a complete detail every four to six months or twice a year. The frequency of auto detailing should depend on your vehicle's condition and use.
The higher the frequency of detailing services, the better condition your vehicle will be in. However, someone who constantly washes, waxes, and cleans their car will require detailing services less frequently. If you are normally neat, detailing your vehicle twice per year should be enough.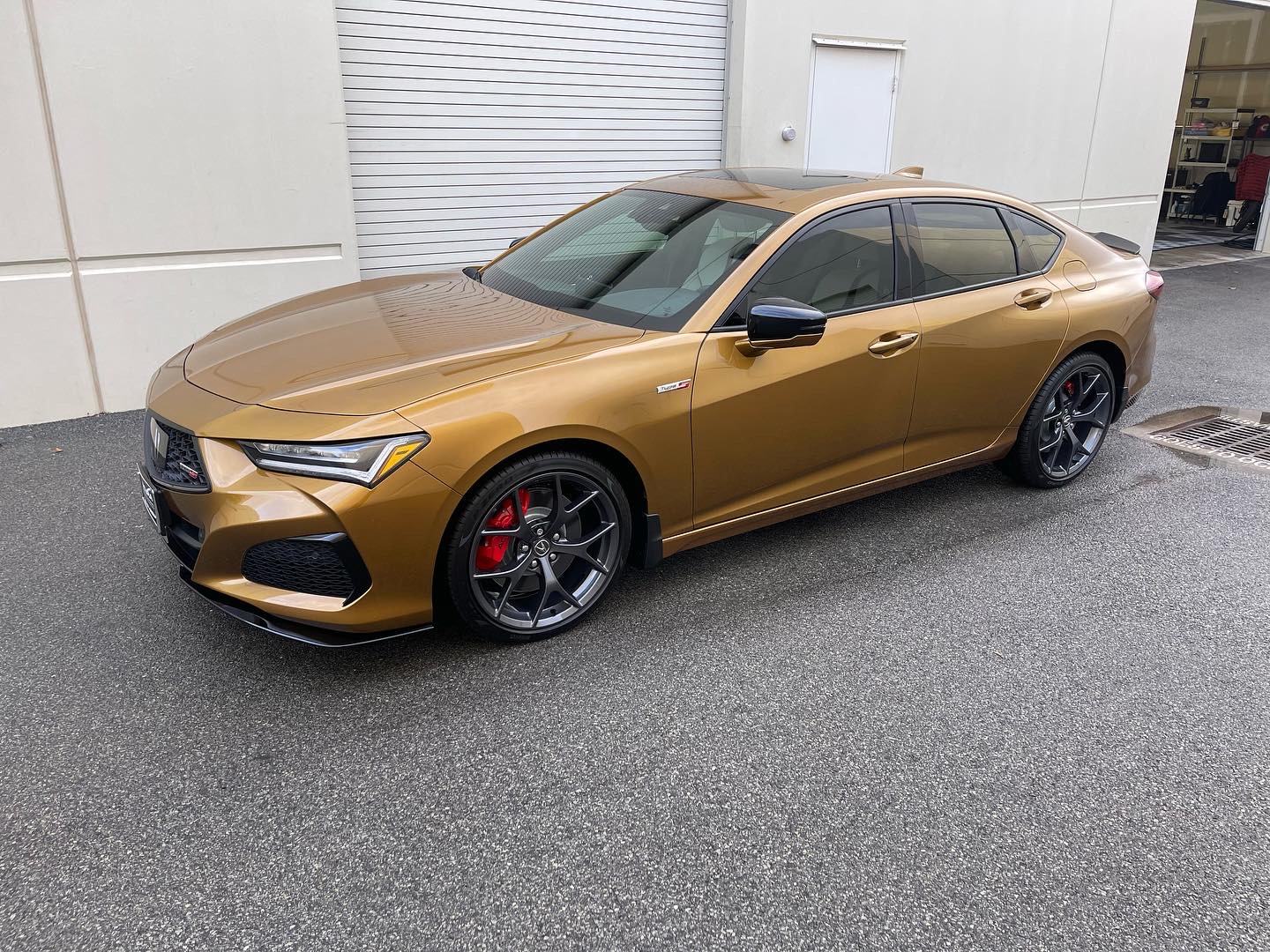 What Does Love's Auto Detail Offer For Car Owners?
Love's Auto Detail offers three packages that fulfill all customers' needs.
Mini Detail
Exterior wash topped with a durable protective sealant.

(may require decontamination)

Cleaning of the wheel wells

Entire rim

Tire dressing

Door jambs

Cup holders

Thorough vacuum

Quick wipe down of interior

Quick wipe down of trunk

Dress exterior molding and trim

Interior and exterior windows and deodorizer
Complete Detail
Exterior detail

Clay bar treatment topped with a durable hydrophobic sealant

Cleaning of the wheel wells

Entire rim

Tire dressing

Dress moldings

Door jambs

Thorough vacuum

Clean and condition leather

Shampoo carpets/seats

Scrub door panels

Steam clean (if required)

Clean cup holders

Interior and exterior windows

Clean trunk

Clean exhaust tips
Exterior Detail
Exterior Detail

Clay bar treatment topped with a durable sealant

Cleaning of the wheel wells

Entire rim

Dress moldings/trim and tires

Clean exterior windows

Apply sealant to the exterior glass.
Twice or three times per year is an ideal answer to "when should you schedule a car detail service?". Love's Auto Detail in Kapolei, HI, is a one-stop shop for automotive detailing. We strive to provide car owners with high-quality technical detailing services. Schedule your time and call Love's Auto Detail at +1 808-628-0134 or take your vehicle to 2045 Lauwiliwili St Unit 405C, Kapolei, HI 96707, United States.