How can you protect your car's paint from bird droppings, road grime, tree sap, and other contaminants on the road? A ceramic coating is a great way to protect your vehicle from damage while also giving a high level of shine to the paintwork. But how long does ceramic coating take to cure? What factors affect the curing time of ceramic coating? Love's Auto Detail in Kapolei, HI, will provide all the answers and more in this article.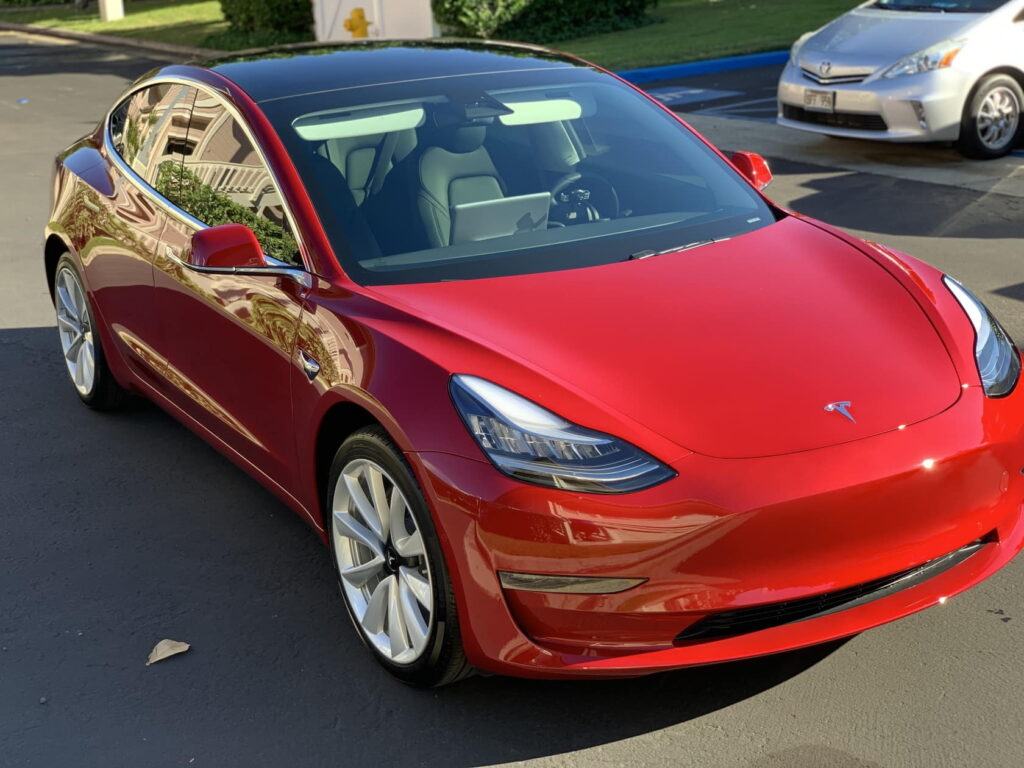 Does Ceramic Coating Take A Long Time To Cure?
The answer is yes. Ceramic coating does take a long time to cure. Within 48 hours, the layers will be sufficiently cured to allow outdoor driving. Depending on the ceramic coating, curing might take up to two weeks. 
Does Ceramic Coating Cure In Low Temperatures?
If the average temperature around your car is too low, the ceramic material will not cure and harden properly, that is if it cures at all.
Although different ceramic coating producers have varying temperature tolerance windows, almost all of them advocate applying a ceramic coating to a vehicle between 50 and 90 degrees Fahrenheit.
Read more: Will Ceramic Coating Cure In Cold Weather?
Does Sunlight Help Ceramic Coating Cure?
After applying ceramic coating to your car, park it in direct sunshine for 24 hours to accelerate the curing process. If water gets on the surface during the first twenty-four hours, gently dry it before it dries naturally to prevent water stains from forming. Avoid washing the vehicle with soap during the first five days, and never use an automated car wash since these machines will destroy the finish. Ensure that professional auto detailers and service centers exclusively hand-wash your vehicle.
Will Ceramic Coating Fail If It Rains Within Seven Days Of Application?
During the initial curing period, any water-based pollution inhibits the eventual creation of cross-link connections, irrespective of whether tap water, acid rain, or regular rainfall. Getting the coating wet in the first seven days will speed up the coating's breakdown. Consequently, cleaning and driving in the rain are discouraged for the first week after application.
See more information: Can You Pressure Wash Ceramic Coating?
Ceramic Coating Packages At Love's Auto Detail In Kapolei, HI.
It is essential to preserve your vehicle from the damaging effects of the environment, particularly if you are paying for unneeded repairs regularly and your paintwork is looking faded. Ceramic coating boosts the reflecting qualities of your car's paint and repels water, keeping that 'new look' shining for longer. Love's Auto Detail provides the following ceramic coating packages:
Gold
This ceramic coating is the gold standard for permanent surface protection, providing our customers with the highest protection and appearance. The ceramic pro package protects all painted surfaces, glass, and wheels to extend the life of your vehicle.
Silver
The ceramic coating silver package comprises Ceramic Pro coating materials that last up to five years. It protects all painted surfaces, glass wheels, and external plastics & trimmings, keeping your vehicle cleaner than ever with greater hydrophobicity, UV protection, and self-cleaning properties.
Bronze
Our bronze ceramic coating package provides exceptional protection for your vehicle at a low cost. Ceramic coating will cover all paint, glass, wheels, and external plastics & trimmings. It comes with a manufacturer-backed two-year warranty that ensures longevity while keeping your car cleaner than ever!
The curing time of ceramic coating plays an essential role in the lifetime and level of protection provided. It's important to take care of your car during this time. Love's Auto Detail recommends that we should be cautious while driving during the curing period and be sure to keep your car clean and dry. Love's Auto Detail in Kapolei, HI, is an excellent destination for protecting your vehicle. We provide superior ceramic coatings from Ceramic Pro that restore your vehicle to pristine condition and provide the highest level of protection. Give us a call at +1 808-628-0134 or visit our shop at 2045 Lauwiliwili St Unit 405C, Kapolei, HI 96707, United States. Book your appointment today!