Ceramic coating is a smart investment that enhances a vehicle's look and increases the car's value. However, will ceramic coating cure at a low temperature? This is not a popular or frequently asked question. Therefore, Love's Auto Detail in Kapolei, HI, will answer this question for you! The quick answer is yes, even in cold temperatures, it will cure. Let's keep reading this article with Love's Auto Detail to understand more about how temperature affects ceramic coating application!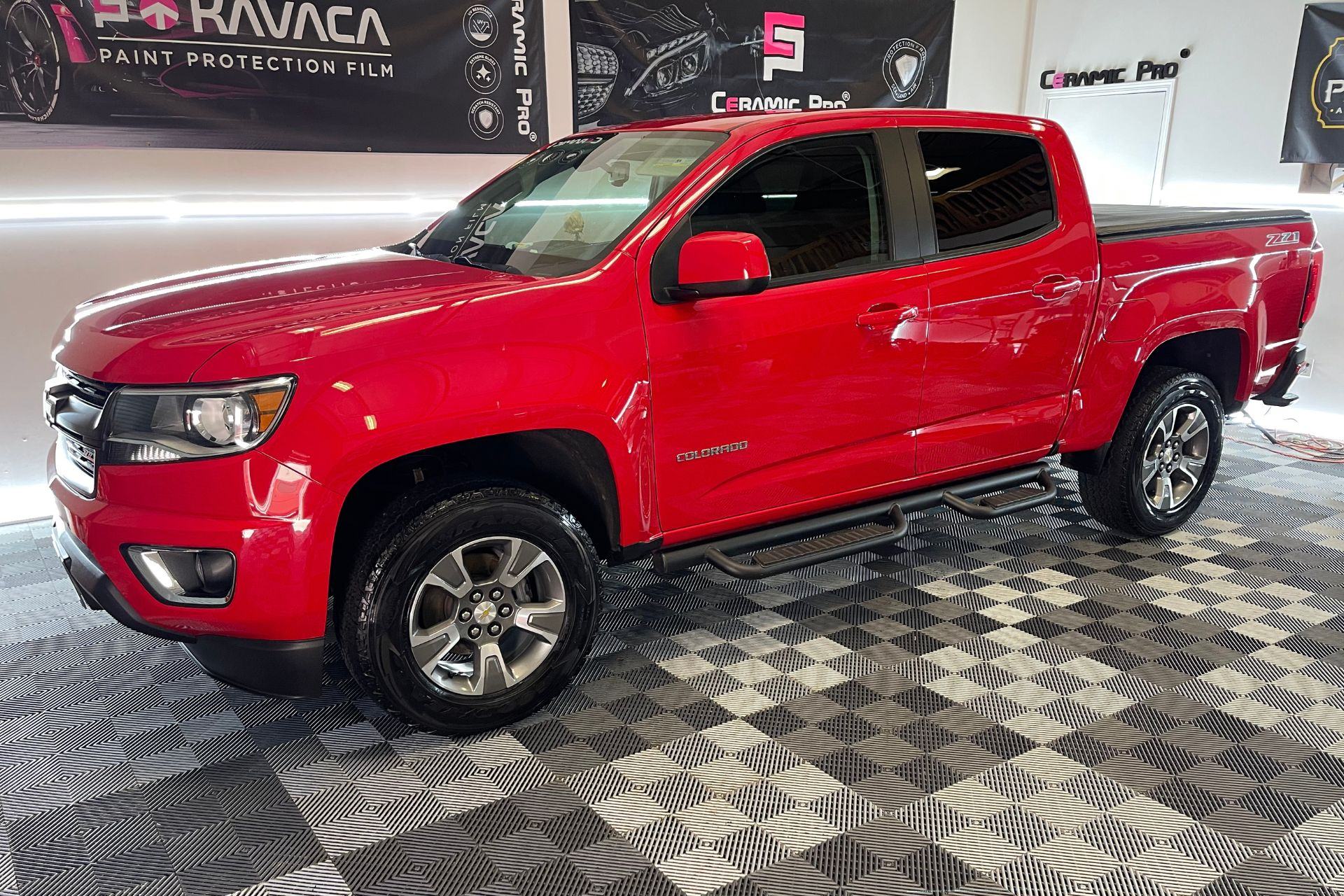 Can We Apply Ceramic Coating In Cold Weather?
The answer is yes, but we must ensure the temperature is suitable. Under no circumstances may the ceramic coating be applied while the temperature is too low. Applying the layer below 40 degrees Fahrenheit (4.40 degrees Celsius) will not result in an effective coating. It will slow down the curing process, rendering the coating ineffective.
Factors That Affect The Application Of Ceramic Coating.
Temperature
Between 10°C and 25°C (50°F and 77°F) is the optimal temperature range for applying ceramic coatings, with 20°C (68°F) being the optimal temperature for the majority of coatings. It's also important to keep your car out of direct sunlight to prevent the panels from overheating.
Direct Sunlight and Humidity
Controlling humidity and direct sunlight exposure to the greatest extent is also very important when applying the ceramic coating.
Humidity and ultraviolet rays from the sun will also have a significant influence on the efficacy and uniformity of a ceramic coating's curing time. If possible, make every effort to keep your car out of direct UV sunshine for at least two days following the application of ceramic coating.
Preparation
When applying the ceramic coating, preparation is essential. Before applying a ceramic coating, it is necessary to prepare the surface. Without sufficient surface preparation, the ceramic coating will not adhere effectively. The effects will diminish a few months after the installation of the ceramic coating, which isn't what anyone wants!
See other topic: What Happens When Ceramic Coating Wears Off?
The surface should not have any imperfections to guarantee that the nano ceramic coating clings to the surface. There should be no filth, dust, bird droppings, insects, grime, or other debris on the vehicle's exterior. When applied, tiny molecules in the liquid will cling to the surface's invisible ridges if the surface has been appropriately prepared. Once the coating has been applied, the paint surface will be highly slippery.
How Long Does Ceramic Coating Take To Cure?
Depending on environmental elements like humidity and temperature, the curing period will take around two to three weeks. Use caution within the specified period. The coating has a hydrophobic feature, which may help avoid water stains on your clear finish. The coating is less prone to etch than the factory clear coat, but it is particularly susceptible to water spots during curing and may be expensive to remove.
Throughout the drying process, avoid parking under trees, particularly if they are shedding leaves. We must also prevent bird droppings, sap, and pollen from baking on the vehicle in the sun. 
Full Article: How Long Does Ceramic Coating Take To Cure?
Get The Superior Ceramic Pro Ceramic Coating At Love's Auto Detail In Kalopei, HI
Ceramic Pro Ceramic Coating Packages At Love's Auto Detail In Kapolei, HI.
Love's Auto Detail in Kapolei, HI, provides several Ceramic Pro coating packages of superior quality. Ceramic Pro's ceramic coating will extend the life of your car! Here are our comprehensive packages for your automobile!
Ceramic Pro Gold

Ceramic Pro Silver

Ceramic Pro Bronze

Ceramic Pro Sport

Ceramic Pro Interior Package

Ceramic Pro Rain
When it comes to car maintenance, it's vital to apply the proper techniques and methods to maximize the benefits of ceramic coating! Ceramic coating at Love's Auto Detail in Kapolei, HI, is a high-quality coating that preserves the paint on your vehicle! In addition, we provide numerous ceramic coating solutions to meet the demands of our clients! Call Love's Auto Detail at 808-628-0134 to schedule an appointment for your ceramic coating, or visit us at 2045 Lauwiliwili Street, Building 4 in Kapolei, Hawaii, 96707! Schedule an appointment now!